St Andrew's Country Fayre is:
annual and usually in September
an event that involves people from across the community in Biggleswade
varies with rides, musical performances and stalls raising money for charity
Country Fayre 23 September 2023
This year's Country Fayre at St Andrew's Church was held on Saturday 23 September.
We raised a massive £5000 that will be split between our two charities. Thank you for everyone who supported the event.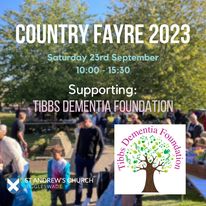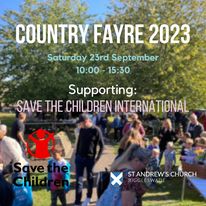 The Fayre will have a wide range of stalls, sideshows and games as well as an all-day Arena programme to keep you entertained. There will be an on the day raffle and the popular tea garden from last year. Come along and enjoy all the fun of the Fayre.
St Andrew's Country Fayre Team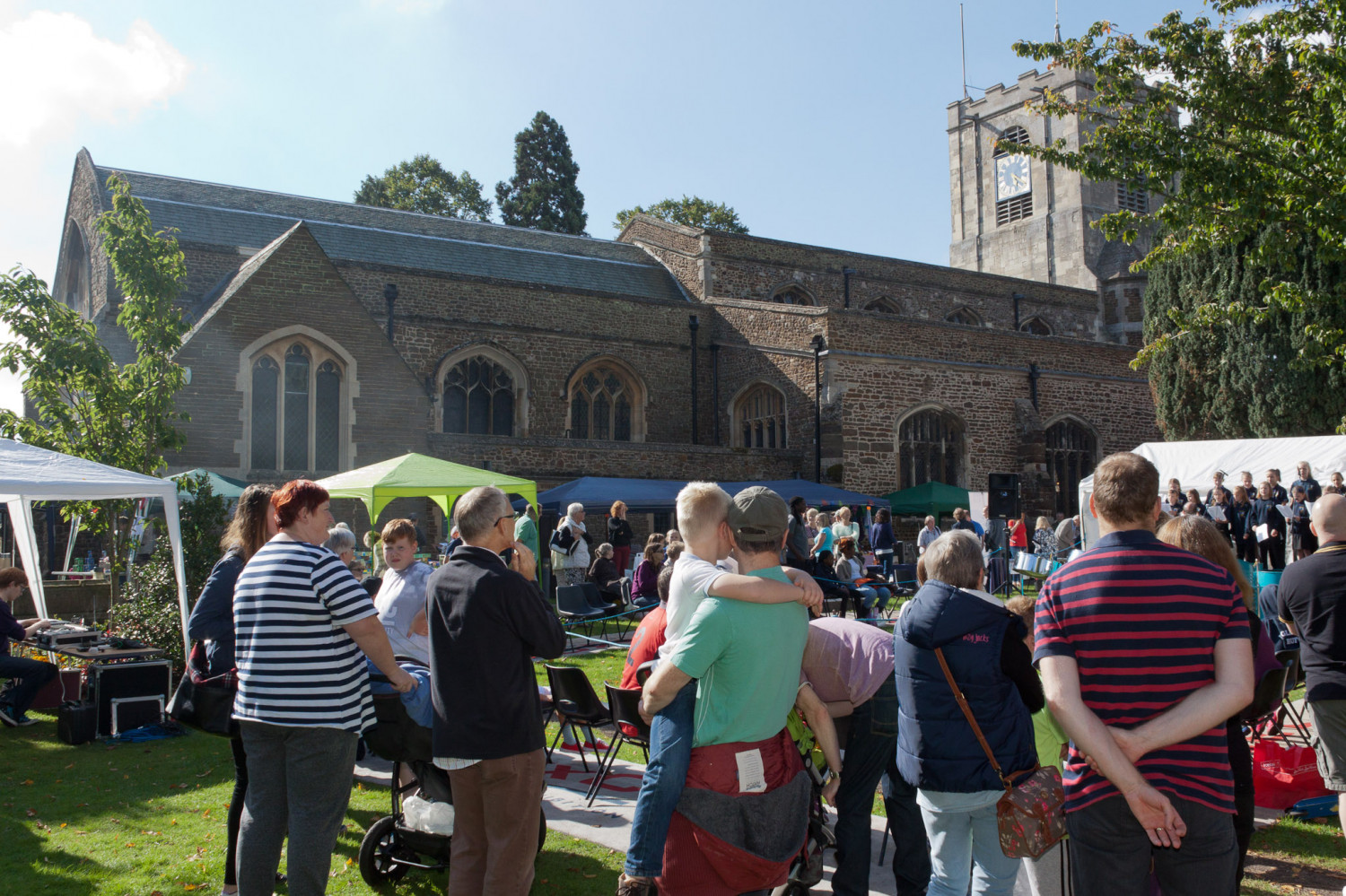 Country Fayre
St Andrew's Country Fayre began its life back in 1985 when the first event was conceived and for that first year was known as St Andrew's Harvest Fayre.

The first fayre was held in aid of the Great Ormond Street Hospital, Wishing Well Appeal which had been launched earlier that year.

It was held on the first weekend of October to coincide with Harvest Festival on the Sunday and a Harvest barn dance on the Saturday evening.

Against all the odds the Fayre was blessed with a day fit for summer. The Country Fayre had been born and has been held each year since.

Each year a different charity or charities are chosen to benefit from the proceeds of the fayre and over the years in excess of £100,000 will have been raised.

But it has not all been about money, great emphasis is put on this being a community event for the town, and one which is both fun to organise and also brings a great deal of fun to those who attend. Many people coming in the morning and staying all day.

The basic format has remained since it began, the Fayre is held in the grounds of St Andrew's Church and combines, stalls, games, food outlets, together with an all day arena and an exhibition with in the church.